CBD… what is it all about?
Every-time you pick up a paper or turn on your laptop, an advert for CBD will pop up somewhere.
So, what is all the hype about CBD and how can it help someone in pain?
CBD is short for can.na.bid.i.ol Cannabidiol, which is a natural extract of the hemp plant that is both legal and non-intoxicating.
I must admit I was a bit confused and just assumed it was the same as marijuana (weed) which some people have legally taken it for pain. It promises to help with chronic pain relief, sleep disorders, and anxiety.
It is a chemical compound taken from the cannabis Sativa plant (marijuana) but unlike the primary psychoactive element in marijuana (which gives you a high) CBD is non-psychoactive, so there is no 'high' and is also legal in the UK. The cannabis family has several different breeds. Hemp and marijuana are two varieties of this plant, and hemp has been grown for food, fabric, and medicine since 8000 BC.
CBD works by boosting the body's use of its endocannabinoid system, which regulates things like your appetite, pain, mood, and memory. It can slow the way some other drugs are metabolized so it is advised that you get your GP involved with your trial of CBD. You can buy CBD in oral drops that are available from Grass & Co (covered later in the post) and many other reputable retailers.
You can have it as a drink – AVER Boost CBD drink (ginger and lemon sparkling water) has the highest content of CBD (25ml/250ml per can) which sells for £3.75 from Aver London.
You can have it in a bath bomb 'Green Stem Sandalwood Lavender & Jasmine CBD Bath Bomb is available from Green Stem CBD products and you just drop it into your bath as part of your nighttime routine. It costs £15
You can have it as a lip balm to soothe, soften and replenish dry lips from Holland and Barrett at £3.49.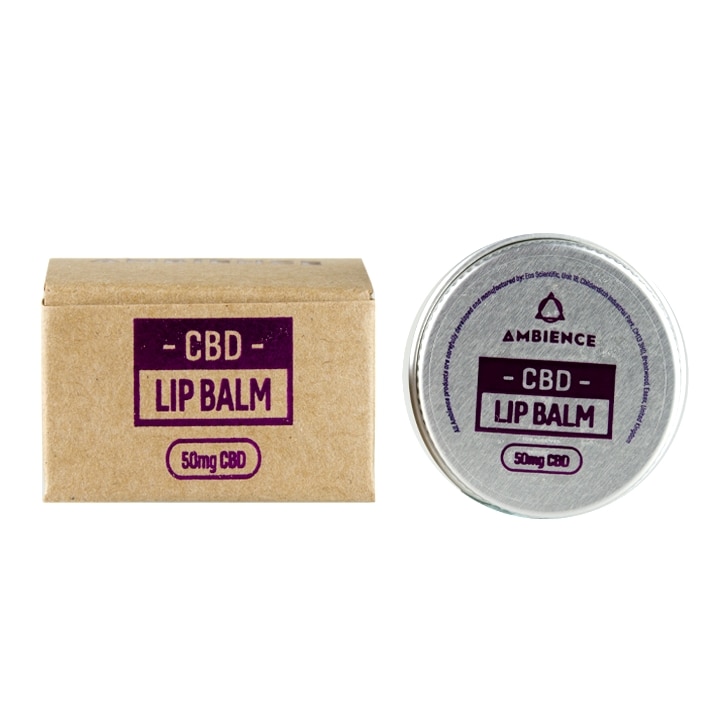 There are Bath Melts from Kloris which is a 50mg Limited Edition CBD Bath Melts at £20. They are not like your average bath melt but contain a potent 50mg dose of CBD, and are designed to be smoothed directly onto wet skin to maximise absorption. They are blended with cocoa butter to moisturise and fragranced with an uplifting aroma of yland-ylang and bergamot.
You can buy it in body oils and muscle blams from Grass & Co – great for massaging aching joints and sore muscles. This is absorbed through the skin into your system but does not enter your bloodstream.
Finally, you can take it via oral drops. Grass & Co sell drops and have standard strength 500mg of CBD per 10ml bottle or a higher strength of 1000mg of CBD per 10ml bottle. You simply shake the bottle well before use and pop the required amount of drops under your tongue and hold for 90 seconds for maximum absorption, then swallow. They suggest you start with a low dose of (5 – 10mg) and slowly increase to find what suits you best but never take more than 70mg per day.
As with any type of medication be it therapeutic or otherwise, if it is something you can buy over the counter then you should not try until you have had a chat with your GP especially if you are on other types of medication.
Healthline wrote about side effects saying that though CBD is generally well tolerated and considered safe, it may cause adverse reactions in some people.
Side effects noted in studies include (40Trusted Source):
Diarrhea
Changes in appetite and weight
Fatigue
CBD is also known to interact with several medications. Before you start using CBD oil, discuss it with your doctor to ensure your safety and avoid potentially harmful interactions (41Trusted Source).
This is especially important if you take medications or supplements that come with a "grapefruit warning." Both grapefruit and CBD interfere with cytochromes P450 (CYPs), a group of enzymes that are important to drug metabolism (42).
One study performed on mice showed that CBD-rich cannabis extracts have the potential to cause liver toxicity. However, some of the mice in the study were force-fed extremely large doses of the extract (43). SUMMARYAlthough CBD is generally considered safe, it can cause adverse reactions like diarrhea and fatigue in some people. It may also interfere with certain medications. Is CBD Legal? Hemp-derived CBD products (with less than 0.3 percent THC) are legal on the federal level but are still illegal under some state laws. Marijuana-derived CBD products are illegal on the federal level but are legal under some state laws. Check your state's laws and those of anywhere you travel. Keep in mind that nonprescription CBD products are not FDA-approved, and maybe inaccurately labeled.