Many people throughout the world experience lower back pain. Pulsed electromagnetic field (PEMF) therapy may help keep this pain under control. It may also provide other benefits.
Pulsed ElectroMagnetic Field therapy, also known as PEMF, is a drug-free, non-invasive, pain-relief alternative treatment, which also promotes accelerated healing for ailments and injuries. In addition, PEMF therapy improves sleep, mental focus, and the body's overall performance by helping the energy output and regeneration of the body's cells.
Healthline writes how PEMF therapy works, PEMF therapy works by directing small amounts of energy toward a specific part of your body via a specialized magnetic device. Traditionally, this type of therapy has been used to treat acute and chronic pain. But it may also help reduce inflammation.
It's thought that PEMF therapy improves circulation and cellular functioning by increasing your body's ability to release nitric oxide. Nitric oxide release is a common healing mechanism following injuries, and it may help reduce inflammationTrusted Source.
Still, while electromagnetic therapies are promising for pain management, it's unclear whether they can lead to any long-term improvement trusted Source, and more research is needed to better understand their potential benefits. As such, a doctor may consider PEMF therapy as a complement to other treatment measures for your condition, rather than a standalone treatment option.
PEMF therapy could treat a number of conditions. Since the cellular reaction takes place in everybody, magnetic fields are not condition-specific. As a result, PEMF therapy can be used to assist with the majority of conditions. In fact, clinical studies have demonstrated that PEMFs are capable of:
Increasing circulation
Decreasing inflammation
Accelerating bone healing
Enhancing muscle function
Reducing the effects of stress
Improving blood oxygenation, and much more
Best for infrared heating: Healthy Wave Pro Multi-Wave 5 Therapy Far Infrared PEMF Mat
Best frequency range: Sentient Element Classic
Best portable: MiraMate Mini Magic Portable PEMF Device
Best for sleep: EarthPulse V5.3 Pro PEMF Therapy Device
Best for targeted pain relief: Omnipemf NeoRhythm
No. 1 FlexPulse
The FlexPulse comes top of our tree, when looking at localised PEMF devices due to a number of reasons, but mainly its multi-functionality and uses.
The EarthPulse is not far behind the FlexPulse in our opinion and actually, a huge benefit over the FlexPulse with this device is the available intensities. The EarthPulse comes in different variants offering one or two applicators as standard. The Pro version has the ability to reach intensities of 1100 Gauss, which is amazing when you consider its size and cost. The only reason this device sits at number two and not one is that it's just not as portable and easy to use as the FlexPulse.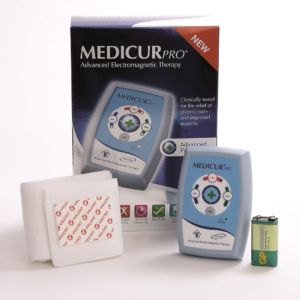 The reason the low-intensity Mediur Pro makes our top 5 is simple and that's how I am going to keep this entry… short and sweet…
It's a well-rounded and proven PEMF device that's been on the market for a long time and even used in the NHS in the UK healthcare system. It's so simple and easy to use and comes with a strap to keep it in place.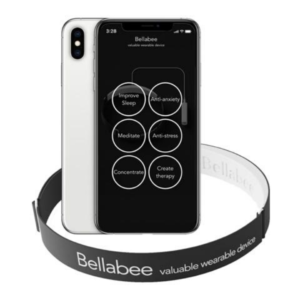 The Bellabee is a newly released device, but I really feel it needs a mention in this list. It is also different from the other localised devices as its main application is not sleeping or pain, but it has a particular focus on neurological concerns. The device is worn on the back of the head and connected to a smartphone and app. Usually, this overcomplicates PEMF devices and makes them a pain to use quickly, but this device works well with its app, and it is getting some really good feedback in the market.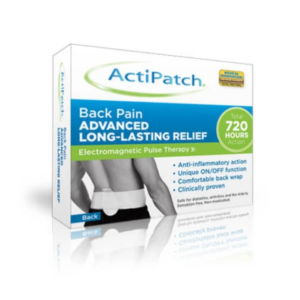 The ActiPatch just has to be in our top 5, even though it's one of the most cost-effective PEMF devices on the market. The reason for this is that it's a great introduction and entry-level to PEMF's and a way of trying the power of PEMF if you are a skeptic. Saying this, it obviously has its limitations… but as a quick fix to a sore muscle or pain relief device, these can be super effective in most cases.
It is VERY LOW INTENSITY, however, it runs continuously, which is uncommon for a PEMF device. You literally strap it on and forget it's there. The battery lasts 30 days in worst cases, but I have a drawer full of these at home and they never seem to die! I use them when I have done something whilst training for example and I want to treat in-between my main treatment on a full-body PEMF mat.
Due to their cost and portability of wearing under clothes, these devices are great and they work so well. We have many customers who buy these and end up purchasing bigger systems once they realise the healing power of PEMF's.
Pulsed electromagnetic field (PEMF) therapy has been approved by the FDA for the treatment of fracture non-unions and for the enhancement of bone formation after lumbar and cervical spine fusion surgery.
PEMF machines should not be used by anyone who has a pacemaker or any other kind of electrical implant. It is not recommended for use during pregnancy, or if a person has experienced seizures in the last 5 years. Always check with your GP first before using any type of PEMF treatment.
Source: Medical News Today Acupuncture Integrated Medicine Centre PEMF News Back Pain Blog Health Disclaimer